5 Easy Beard Grooming Tips for Beginners
You just got your beard to grow out? Awesome! Welcome to the wonderful world of hair compliments and second looks. Now, it's very easy to get lost in the euphoria of attention and forget that it takes considerable levels of commitment and care to keep the beard looking good.
No need to worry though because we're going to provide you with all the quick tips needed for beard grooming tips for beginners and hair maintenance.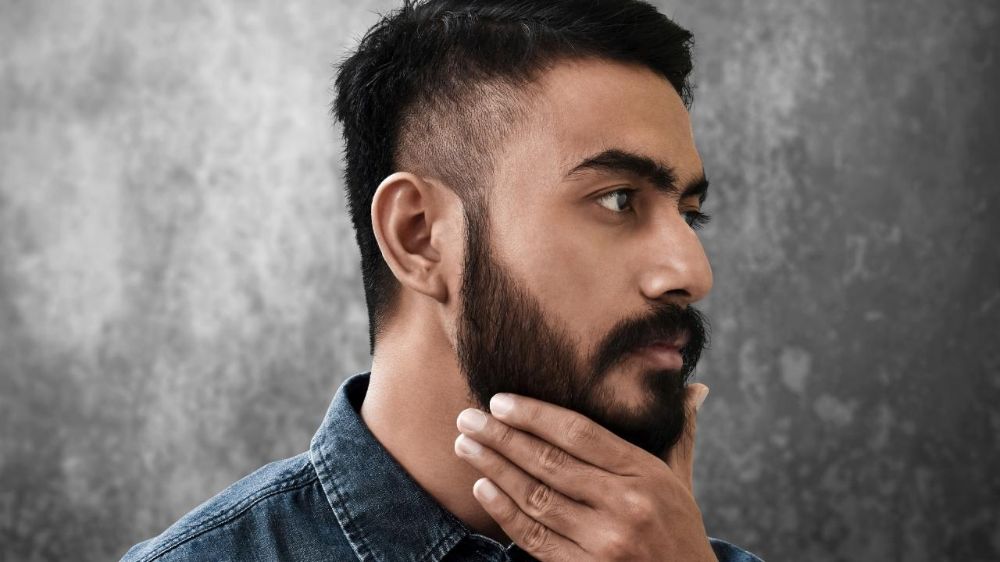 5 Beard Grooming Tips for Beginners
Do you have a beard and not sure how to groom it? Or maybe you're just starting to grow your beard and need some advice. Beard grooming might not be easy to do, but with the right information, the entire process becomes a whole lot easier.
Just follow these simple tips to help keep your beard looking its best.
1. Have A Healthy Dose Of Patience
Right off the bat, we need to debunk a certain belief. It has been said that regular trimming is the way to go for beard maintenance but this can't be farther from the truth. The cornerstone of every healthy beard is the ability to exercise trimming restraint.
If you're just growing out your hair for the first time, it will do you a world of good to avoid trimming. This should happen for a period between 4-6 weeks to ensure that the hair can grow evenly and achieve its true thickness and length.
2. Know When To Trim
Once you are able to resist the urge to trim the beard before the perfect time, things fall into place. Your beard hair should now be even enough to make styling plans. Investing in a quality trimmer is bound to go a long way in helping you achieve bearded perfection.
Additionally, choosing the right style for your face is vital. This is because some might look nice but won't fit your face. Essentially, choose carefully so you can bring out the full looks for your beard.
3. Wash The Beard Regularly
Consistently washing of your beard need not be repeated but the emphasis needs to be made in relation to the early stages of beard growth. In the beginning stages, itchiness is a common issue as trapped food tends to irritate the skin.
When washing, using a special cleanser is the right way to go. Natural soap does the job just fine while beard shampoo is another useful alternative. The drying method for your beard is also important as rough toweling can lead to split ends. Rather, rub the hair gently.
4. Beard Oil Holds The Answers You Seek
The wonders and benefits of using beard oil cannot be denied or taken for granted. Unfortunately, there are many instances of people using questionable techniques to achieve beard freshness.
A prominent mistake for first time beard growers is the use of cologne. The application of alcohol on the beard has no benefit and will only result in damage to the hair follicles and skin.
Beard oil is the best choice and it is important to pick out the right one. When making your choice, trying multiple versions is advisable.
5. Match Beard To Face Shape
When growing your beard out for the first time, a key part of the process is to get as much length out of your beard as possible. The process will involve constant lining up the hairs with a fine comb and regular hair measurements. After a couple of months, the results become more visible with the beard hair lining up nicely with the face.
The shape of your facial features is probably the most important factor to consider when growing a beard.
If you have a square jaw, then let that beard grow out and be confident in it.
A long narrow face on the other hand needs some styling no matter how great your beard looks, or else it might make your face even longer or more narrow.
A round face can benefit from a neatly trimmed and well-shaped beard as this will add definition and angles to soften the look of its shape.
Beard Tips for Beginners Video
While a full beard can be a great look, it takes some time and effort to grow one that's healthy and stylish. If you're just starting out on your bearded journey, check out these beard tips for beginners! In this video, you'll learn how to groom and style your beard, and find out what's best suited for your hair type. So whether you're rocking a goatee, mustache, or full beard, follow these tips to achieve the perfect look. Thanks for watching!
Grooming Maintenance - Your Mustache Must Thrive
Your mustache is the centerpiece of an awesome looking beard. As a first-timer in the facial hair game, the maintenance of your mustache should be a top priority. The easiest way to do this is to check for and remove stray hairs every three to four days.
Grooming scissors will also come in handy for fine-tuning the hairs with beard wax to align the hairs and top it all off.
Final Thoughts Beginner Tips for Beard Grooming
For every facial hair first-timer, the goal is to get the most out of your new growth while also ensuring that maintenance is not an issue. Not to scare you but it's not as easy as it sounds. However, we have included just the right information to get you going and avoid any mishaps.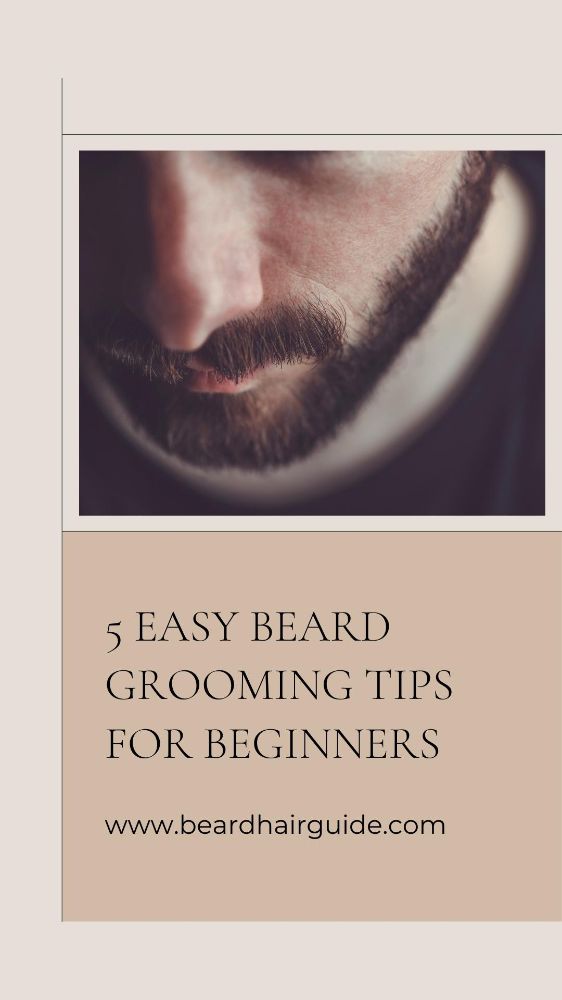 About Beard Hair Guide:
BeardHairGuide.com is a blog about men's beard styles, beard hair care routine, beard growth and more. We provide the latest news on beards and mustaches as well as many helpful articles to help you grow your best facial hair. Our mission is to enable any man with a beard or mustache to feel confident in his own skin. The Beard Hair Guide strives to be the ultimate resource for all things related to facial hair!
---
2022 © Beard Hair Guide